Steve Evans is a Westcountry born freelance illustrator. Living in Plymouth, he has brought up his two children, Emily and Oscar, with his partner Jo and been self-employed for 16 years. Before this he was a Senior Illustrator and Project Manager with a leading design studio in Devon.
Steve has many years professional experience of collaborative practice with the major educational publishing houses, editors and authors. His creative practice includes technical illustration, storybook and cover art, character design, logo design, page concept design and full book series concept and structure across all media, including online resource for all levels and key stages.
His primary passion is children's picture book style illustration. This is demonstrated in his Collins Picture Atlas book commissioned by Harper Collins alongside the accompanying World Map and illustrated Map of the United Kingdom & Ireland. A further 12 posters complete the series, including Key Stage 1 and 2 posters covering subjects such as, Telling the Time, Multiplication Tables, The Solar System and The Human Body.
Steve previously illustrated a self-published children's picture book called 'The Bee's Sneeze' with two colleagues from the publishing industry which was received well.
Many happy family holidays have been spent in the West of Cornwall and particularly in St Ives, providing inspiration for his latest picture book, Fox Follows. Through the years, on holiday, he captured the back streets, harbour and beac

hes of St Ives in his sketchbooks which have created the basis and style of th

is title. The main theme focuses on transitional objects,
something, usually a physical object, which takes the place of the mother-child bond. Common examples include dolls, teddy bears or blankets​​​​​​​. 
His artwork in 'Fox Follows' is restricted to pen and ink with a watercolour wash. This medium forces him to work with an immediacy, freeing up his style which gives his illustrations a feeling of energy and life. He then applies subtle detail which encourages the reader to revisit the pages over and over again.
In 2019 Steve was approached and commissioned to design and paint an 'Elmer Elephant' for the St Lukes Charity. One of forty elephants, these were positioned as a trail throughout the city of Plymouth and neighbouring Mount Edgecumbe from July to September of that year. Steve was overwhelmed with the fact that his elephant was voted the most popular out of all the elephants commissioned, and was the second highest sale at the following auction in October, making £15,500 for the charity.
In March 2020, Steve's life long dream to have a published comic strip came to fruition when prestigeous lifestyle magazine, Devon Life, launched his strip 'Drizzleditch' where it has pride of place on the editorial page and has been very favourably received. He has now produced over 30 of the strip and hopes to continue for many years to come.
Here are some of the clients Steve has had the privilege to work with.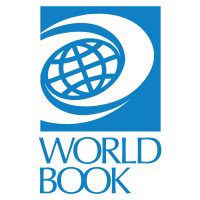 Since 2021 Steve has been growing his series of coastal towns under the umbrella name of 'Planet life Art'.
This includes the popular Planet Plymouth, Planet Penzance and Planet St Ives. A work of joy, St Ives being my spiritual home. I have created two versions. One showing the beauty and landmarks of the town, the second celebrating the famous artists of St Ives, including Alfred Wallis, Barbara Hepworth and Bernard Leach. This has also led to the opening of the Planet life Art online shop, selling everything from canvases and prints, to phone cases and shirts, to name a few. The link to the online store is at the top of the page.  

Steve was very pleased to have the Plymouth jigsaw puzzle accepted to sell in the prestigious The Box museum and gallery in Plymouth, which has been very popular with The Box visitors. The Box will be selling a series of cards based on the galleries Mildred the Mammoth centerpiece very soon. And they are in talks to produce a picture book on 'museums'.