These are a few illustrations from my Journal while on holidays in West Cornwall.
They are on location sketches in the spirit of the philosophies of the Urban Sketchers Group.
I have a fascination for drawing telegraph poles and chimneys as objects that are generally not seen in our everyday lives, but can be visually intriguing from various angles. When I'm on the coast I try to avoid producing the clichéd seaside artwork that you may see in the clinically white art galleries on seafronts.
Lamy fountain pen - Noodlers Black Ink.
Water brush - A few drops of Dr Ph.Martin's Watercolour Ink in water.
Watercolour paper ringbound sketch book.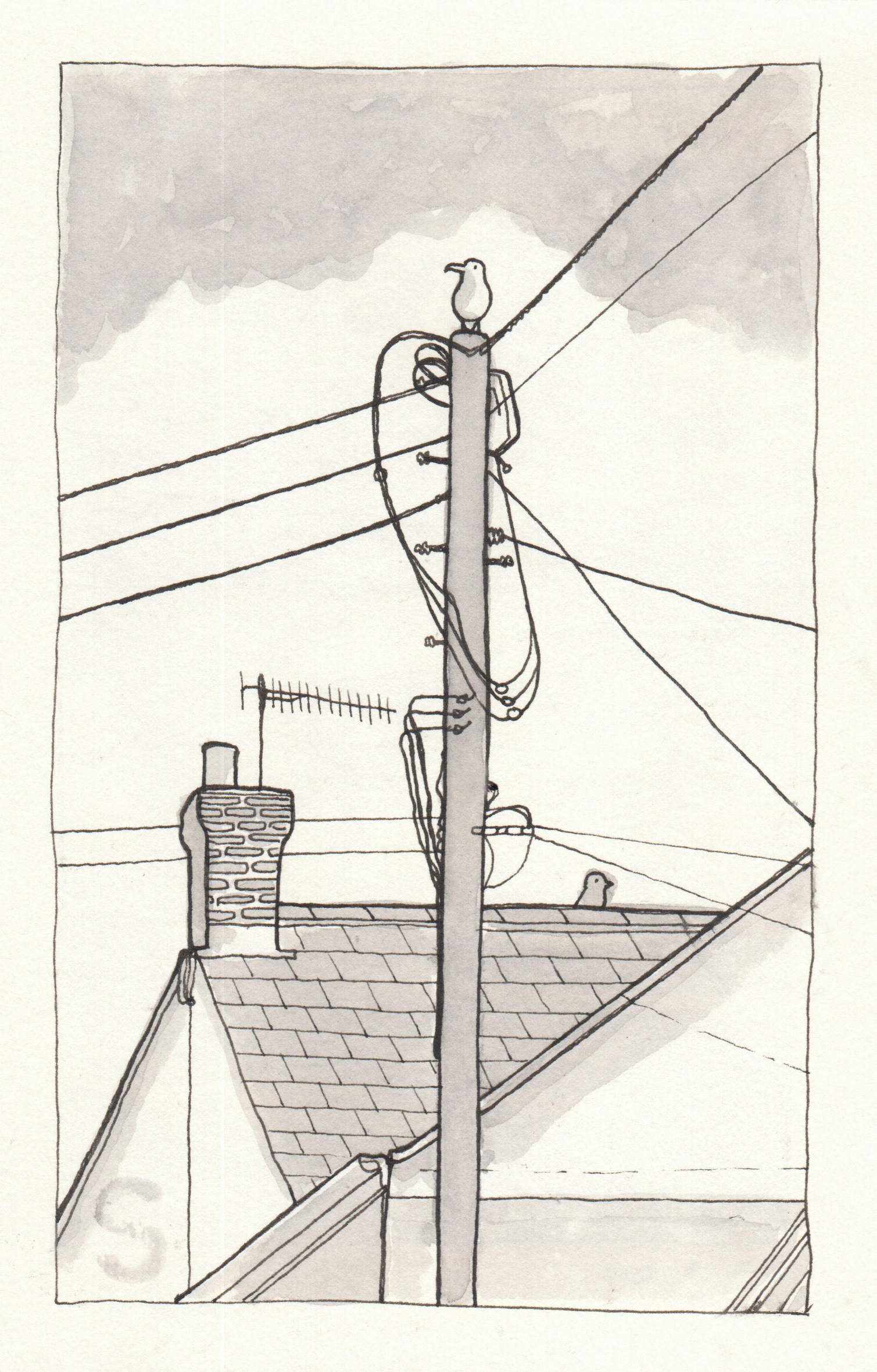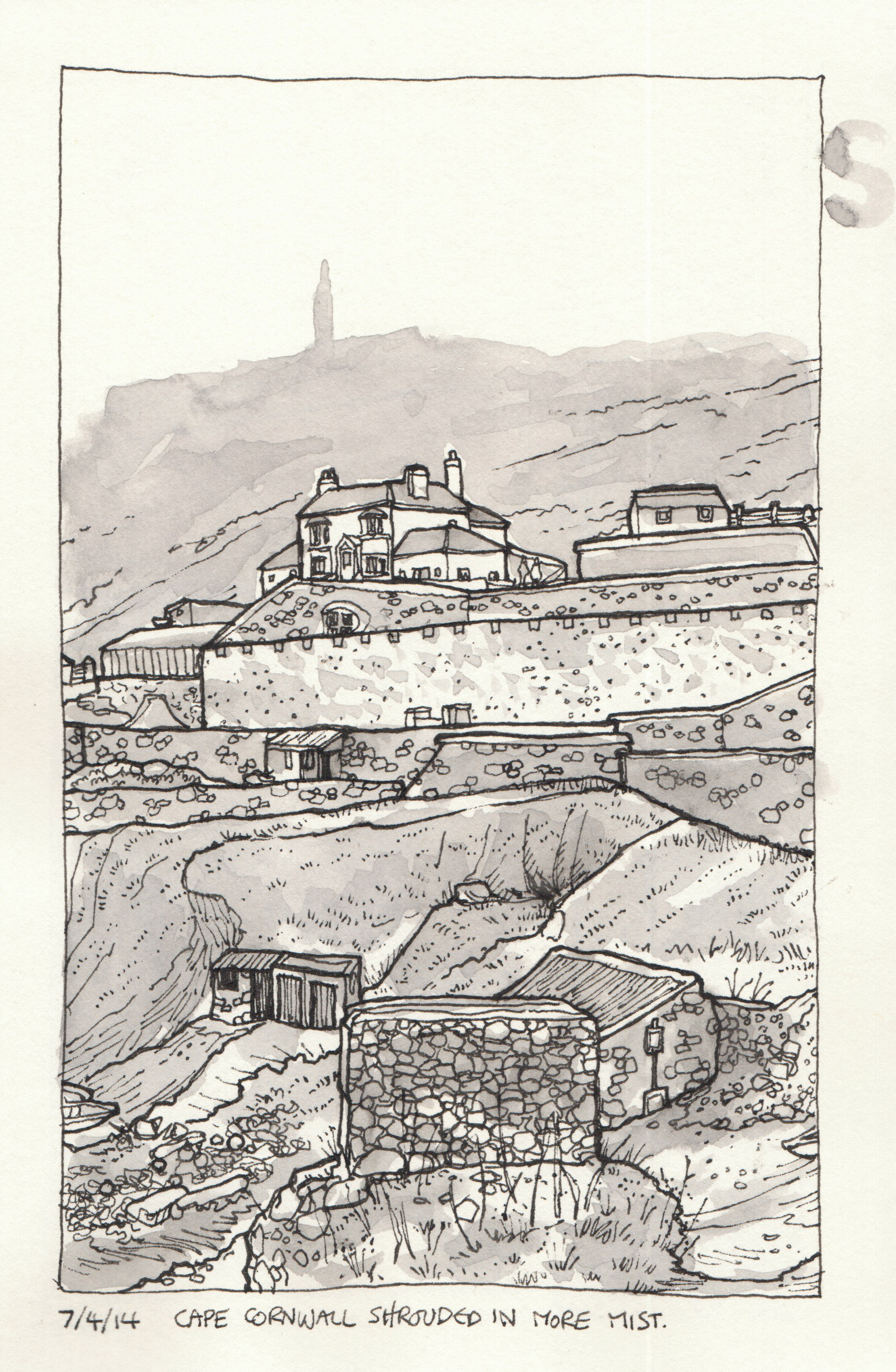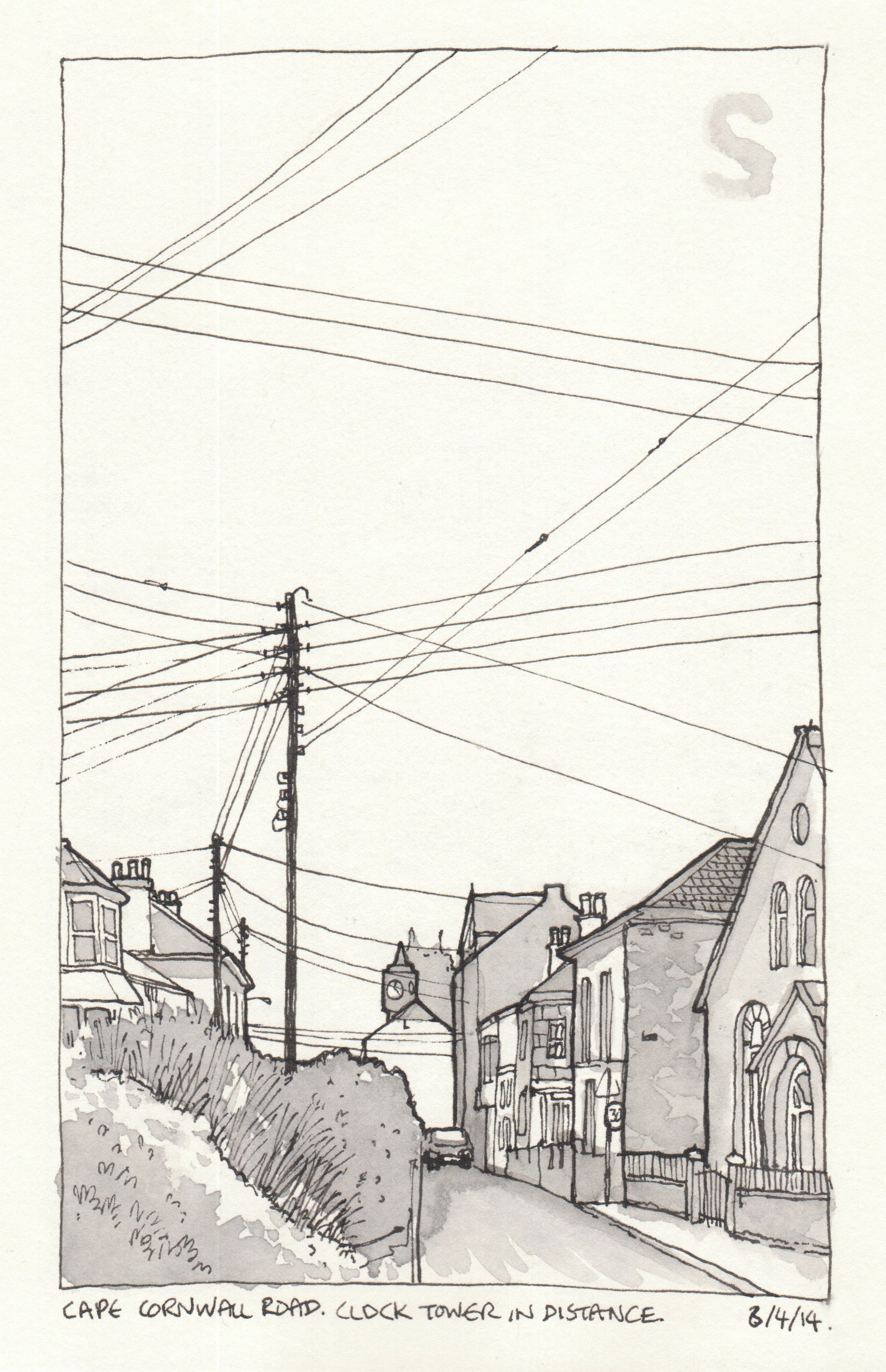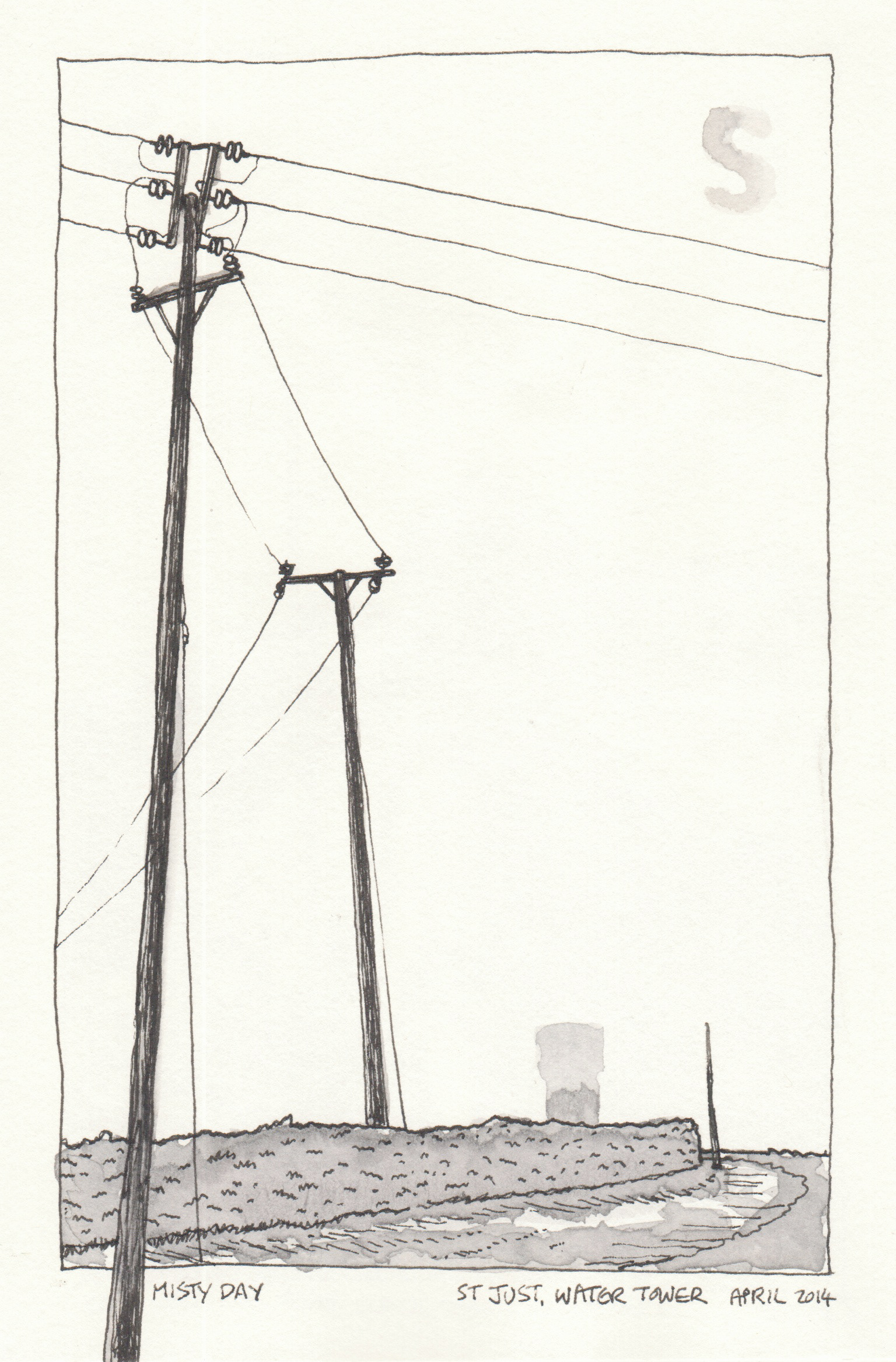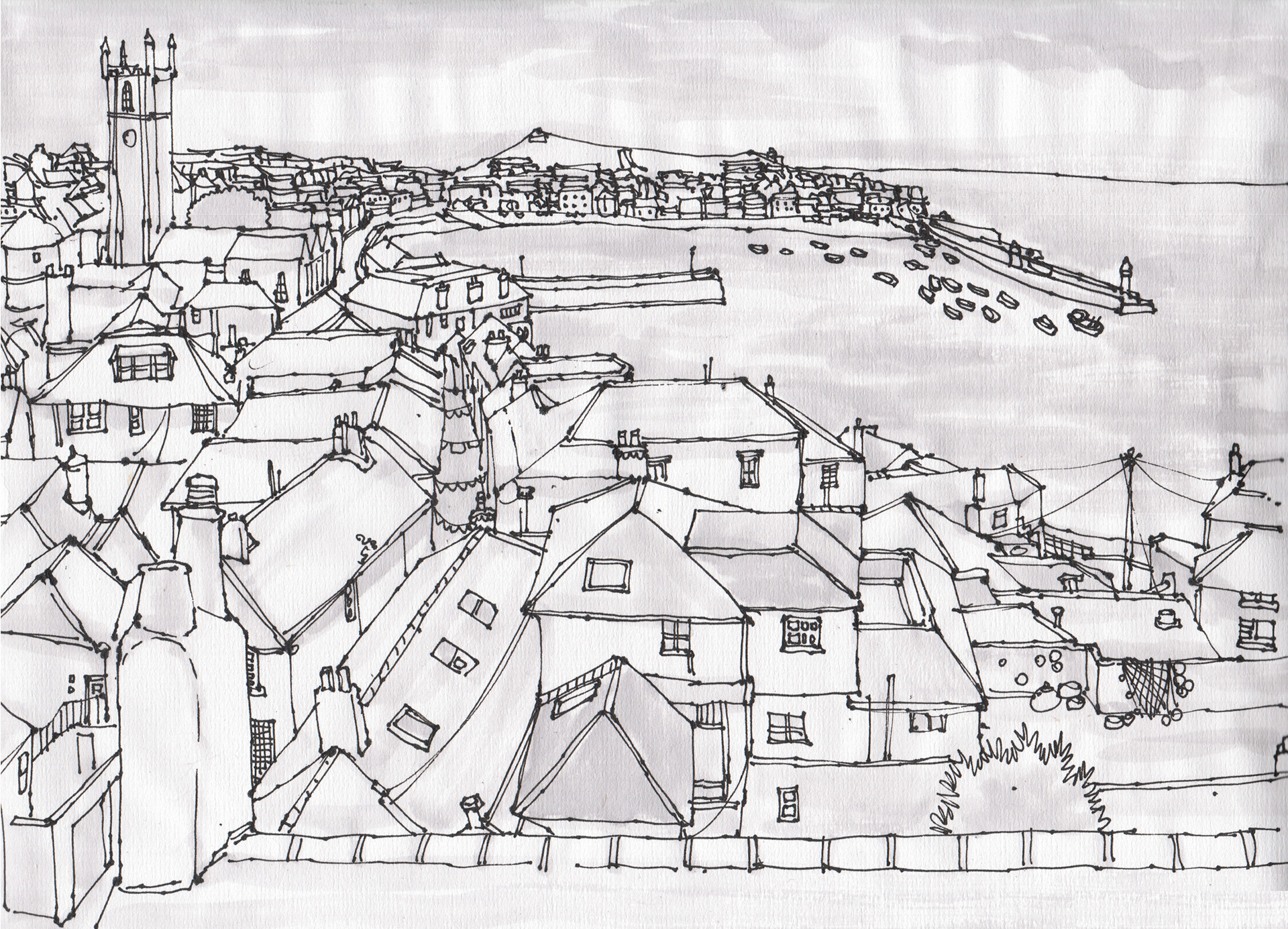 This of a view of St Ives I sketched from various photos taken of the area. Eventually I aim to translate this onto a large canvas. I used a heavy ink pen on, what I realised after starting, a very soft porous drawing paper. This meant I couldn't linger on the page without the ink bleeding and creating black blobs on the paper. This gave an immediacy and energy to the drawing. Great fun having to move the pen quickly on the page. Good exercise for quick sketching.
And below, buildings overlooking a beach.