I have been involved with creating the world of My Wacky Forest since April 2021 when I was approached by CEO of YGS Landscapes, Steve Warren-Brown in Plymouth, to design characters for a new book series to accompany a new initiative to plant micro forests in schools.
Here are a few visuals of the journey to create the world including characters, logo, full page illustrations and even a map.
Go to the menu above for more in the series including the first three books or just click the link below.
Above are the cover designs and Title pages of the first four books in the series. The Title pages are covered in Super Spores which help the main character, Mushi to break down forest matter into food for the forest creatures.
Below are some internal pages and spreads from the first three books. We are the middle of creating the fourth title and hope to have it finished for October 2022.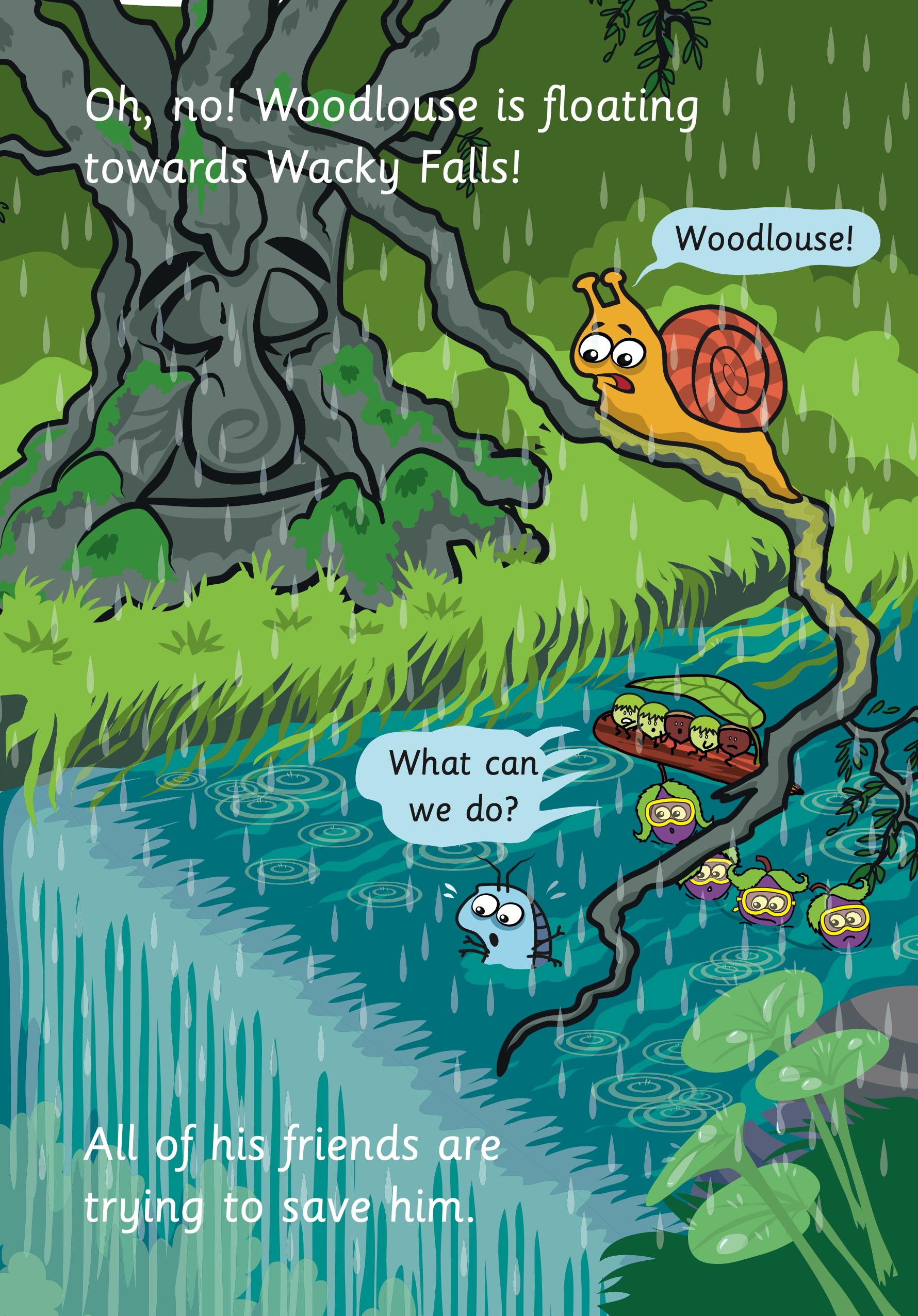 Below is a detailed map of the Wacky Forest showing where most of the inhabitants live. I produced this to help Steve and myself plan out future stories. It also helps me visualise future pages and spreads.
The main characters so far. I created a character sheet to trial the logo, see how it would work on a cover. I experimented with the backgrounds with various backdrops and textures. The Woodpigeons have since become Woodsie and Podge.
I hope you enjoy looking at My Wacky Forest in more detail here: